This summer Hazel Meyer and I produced an exhibition for the Canadian Lesbian and Gary Archives called Tape Condition: degraded. This immersive installation and community digitization station was the result of more than two years of research in the archives' expansive, VHS porn collection.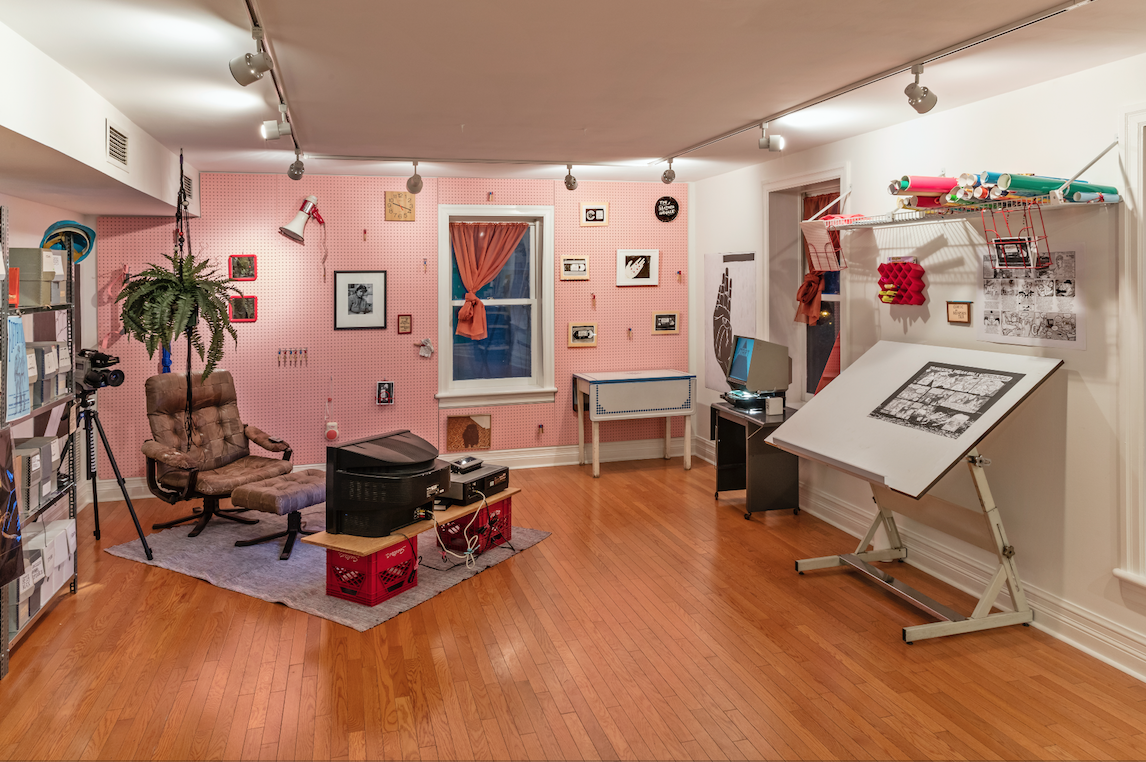 Installation view of Tape Condition: degraded by Hazel Meyer and Cait McKinney. Photo by Toni Hafkenscheid
With this project we wanted to think about the materiality of queer porn archives and their digital futures. What happens to hundreds, and hundreds of discarded porn tapes as the archives modernizes and digitizes its collection? How do you classify this material and build database that house its complexity? Moreover, how can digitization act as a moment of rebuilding and repairing the historical exclusions within LGBTQ archives: the bodies, desires, and identifications marginalized within archival records?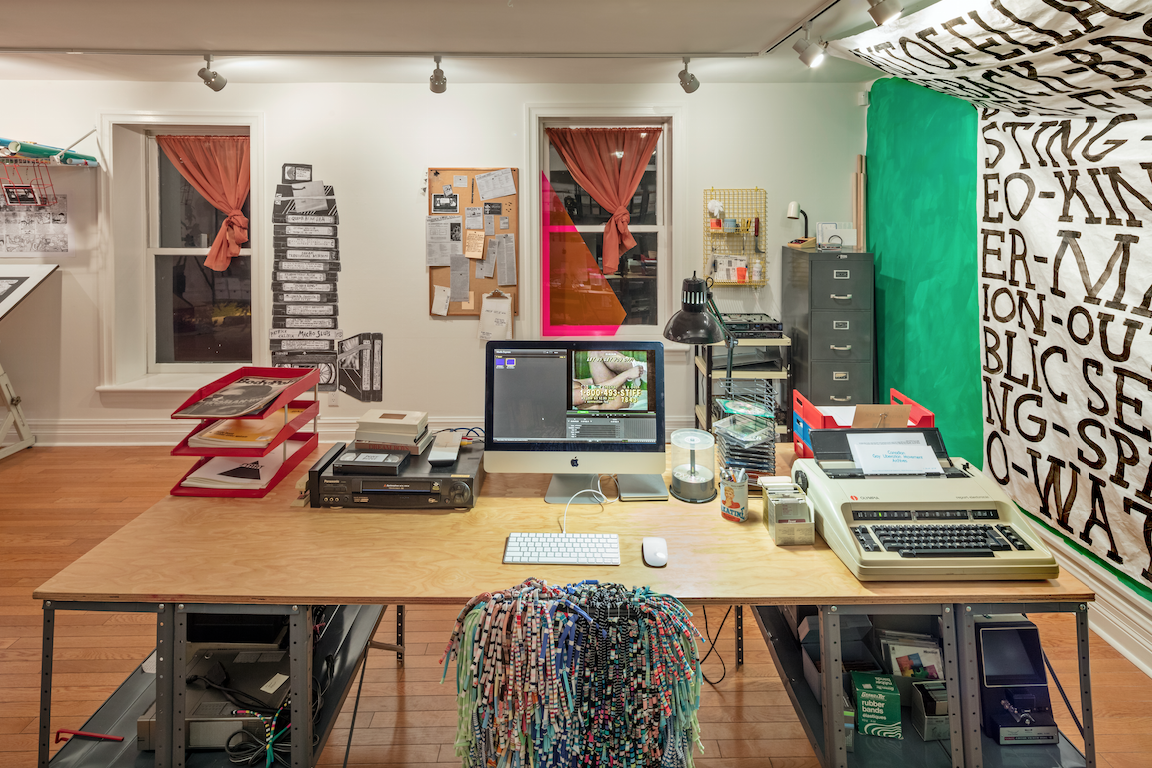 The digitization station within Tape Condition: degraded. Photo by Toni Hafkenscheid
We didn't set out to answer these questions alone, but rather invited 11 brilliant artists and activist to imagine and write about their "Dream Tapes": what they would search out and digitize in the collection first, if only such a thing existed. Thanks to Anthea Black, Derek McCormack, Ginger Brooks Takahashi, Guillermina Buzio, jes sachse, Jessica Karuhanga, Kiley May, Morgan M Page, Nica Ross, Nick Matte, Syrus Marcus Ware for dreaming with us. You can see all their work in detail in the PDF below. The show also featured new video work by Aidan Cowling titled Landscapes of Infinities.
A publication accompanied the exhibition, available in PDF form here. Designed by Cecilia Berkovic.